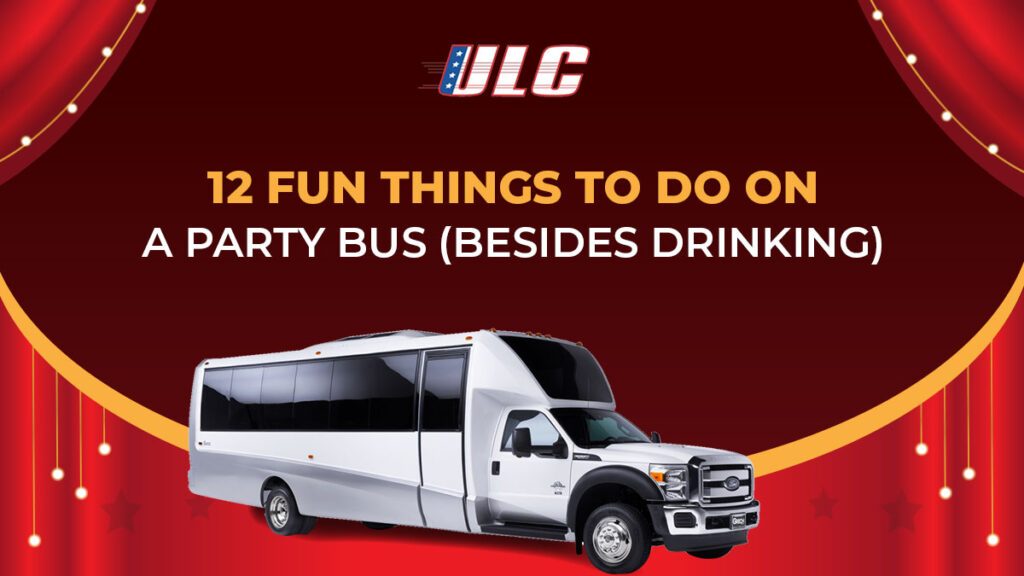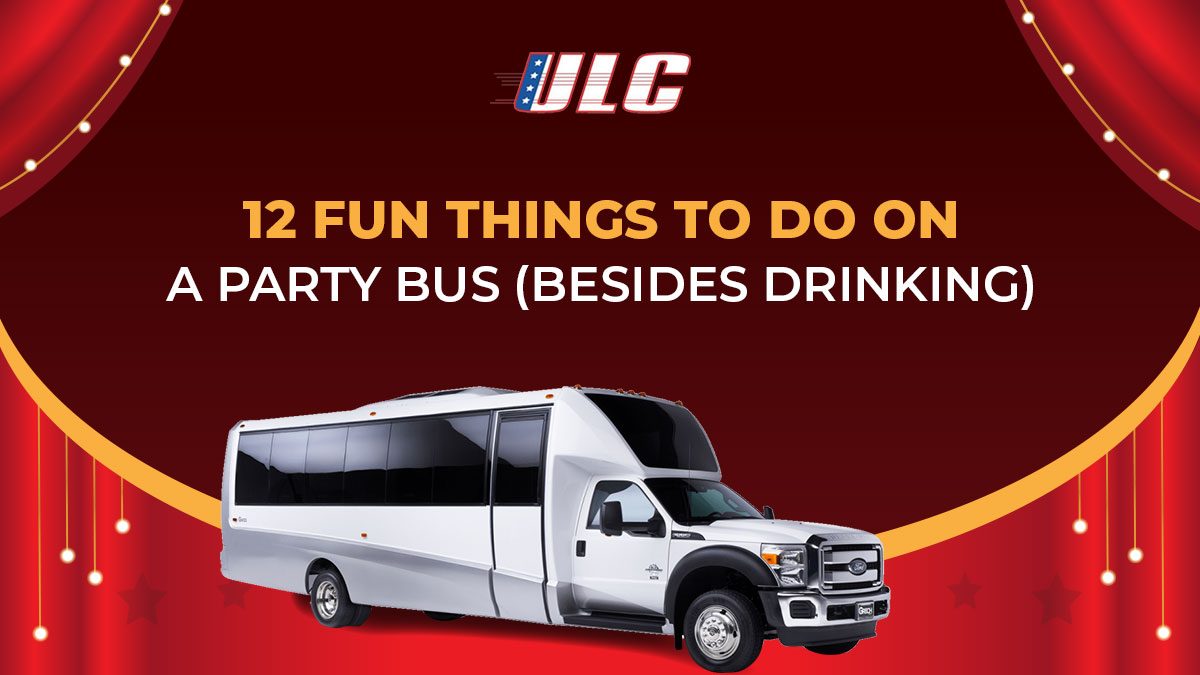 The majority of party bus rentals only think about alcohol. You'll remember the good times you had for years with these non-alcoholic options, which can make your party bus rental just as enjoyable.
Here are 12 enjoyable activities you can do on a party bus that isn't drinking-related:
Make Your Party Bus Festive
Don't forget to deck out your party bus to go along with the great attire that will undoubtedly attend the party. This resembles picking a theme and making it into a costume contest.
Make use of banners, streamers, and balloons. They are simple to tape up and take down later without harming the interior finishes or costing money to clean.
Give Your Celebration A Theme
Has the honored guest a favorite item? Make that the theme of your bus party and everyone should dress accordingly.
When it comes to themes, the possibilities are endless:
I adore the 1980s
Favorite sports teams or rivalries between sports teams
History's most renowned couples (perfect for a Valentine's Day rental)
Disco
Pajama Party
Mardi Gras
Revolutionary Dance
Make a killer music playlist that everyone can dance to (safely, of course- keep in mind the bus is in motion). Don't forget to inquire about the type of sound system the bus has with the rental provider. Plan and pack any necessary equipment, along with an auxiliary cord if necessary.
Games On Boards, Cards, And Trivia
On your party bus, guests can play various board games as you journey to your destination. You could choose games that don't require a tabletop if your party bus doesn't have any, or you could look for the digital fun versions and bring iPads to play them on.
Here are some recommendations:
Apples to Apples, Go, Fish Uno, Old Maid, and Cards Against Humanity.
Engage In A Sing-off
A friendly karaoke competition is a great way to strengthen friendships and the team. Divide your passengers into four groups, and instruct each group to prepare a song (which can be taken from the theme or selected by the group) to perform. Give them around 15 minutes before starting the tournament.
Tales Of A Greyhound: Tall Tales
Select a work of fiction, and have the passengers read sections aloud, only from one chapter. Then ask your passengers to identify the book that the passage is from.
Not Only Children Can Color
The activity of coloring is making a solid comeback. Adult coloring books are intended to promote a calming, Zen atmosphere. Give your passengers something to do to pass the time by packing a stack of coloring books or printing out pages for free.
What's In The Bag?
Women are infamous for keeping strange items in their handbags and wallets. Before the party bus ride, the host can make a list. Divide the party into two teams once the bus has departed. Begin naming the goods you need. The first team to get the item to the caller earns a point. Each team must look through their bags. This may continue the entire journey and become rather interesting!
Charades!
Yet another timeless classic game. Choose a subject for your charades that goes with your celebration, or choose from various random topics. You can divide into teams or pairs. Make sure the reward is intriguing and something that can be redeemed at the following location.
A Telephone Game From The Past
Do you still play the phone game? With the help of this vintage bus game, recall past events. Start with a simple sentence at the front of the bus and see how it changes as it travels to the rear.
Head's Up!
Bring a tablet and the game Head's Up with you. The Ellen show helped to popularise this game. Before time runs out, try to identify the card on your head using hints from your partner, whether by identifying celebrities, singing, or using goofy accents.
License Plate Scavenger Hunt
Then divide the passengers into groups and give them the list of states or license plate characteristics to look for. Or instruct your group to keep an eye out for vanity license plates. The reward goes to the owner of the most distinctive license plate.
As you can see, there are lots of enjoyable activities to partake in on party bus services that aren't related to drinking; you need to be a little creative, give it your all, and don't be scared to have some fun!