Homecoming is a special time in any teenager's life. Not only is it a dance that symbolizes being back in school, but it's also a time to spend with friends and people they care about. If it all goes well, homecoming will be a night that they remember for the rest of their life.
Aside from picking out the perfect outfit to wear and restaurant to eat at, high school students should also consider the way that they want to show up to homecoming as well. After all, if they want to make an impression, then they'll show up in style and let everyone know that the party has started now that they have arrived.
One of the best ways to show up in style at homecoming is in a limo or party bus. There are a lot of options to choose from, but here are some of the best limos to rent for homecoming.
Multi-Person Limo
A regular multi-person limo is a classic option to choose from. These limos are the typical sedan options that most people associate with a regular limo. They are a great choice because they are representative of a good evening, and they can fit a lot of people. Most commonly, multi-person limos can fit:
6 People
8 People
11 People
There are different multi-person limo sizes to choose from, so it's up to the party to determine how much room they'll need. Keep in mind that even if you don't have 11 people, you can still get a larger limo if you and your friends want to sprawl out on your way to homecoming.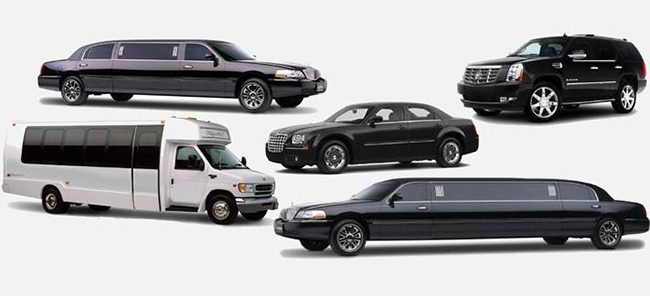 SUV Limo
An increasingly popular option for high school students today is to rent an SUV limo. SUV limos, such as Cadillac Escalade's or Hummers, are extended versions of their regular models. Therefore, you'll have the same look and features as an SUV, but it'll be extended to fit more people. SUV limos are ideal for those that are going to homecoming, as it really shows that you are showing up in style. And while they may be a bit more pricey, there is much more room to fit in more friends that you can all split the price between.
Party Bus
If you want, you can even consider a party bus for your homecoming event. A part bus can fit a ton of people, and there will be plenty of room for you and all of your friends to stretch. Party buses even give you a bit of room to stand up, so high school students can start their dancing before they even make it to their venue. While the classic option may be a regular limo, a party bus is a wonderful idea for those that are looking to have a great time.
High school is often considered to be the best four years of a young persons life. They will meet friends that will last a lifetime, experience situations that will mold how they go through life, and grow up a lot in such a short period of time. But while high school will be full of great moments, there may not be any that are as great as homecoming. In order to make sure that homecoming is as as fantastic as possible, consider renting a limo for the evening.