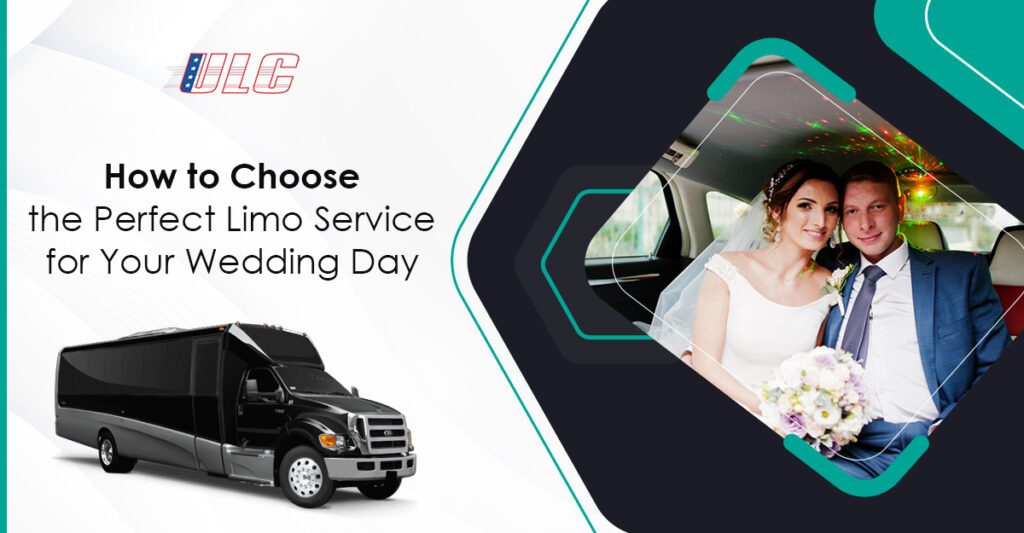 When it comes to planning your wedding day, every detail matters. From the venue to the flowers, every choice you make contributes to the overall experience. One often-overlooked aspect of your wedding day is transportation, and selecting the perfect limo service can add a touch of elegance and luxury to your special day. In this guide, we will walk you through the essential factors to consider when choosing a limo service for your wedding, ensuring that your transportation experience is as memorable as the rest of your wedding festivities.
1. Determine Your Needs
The first step in selecting the ideal limo service for your wedding is to assess your specific needs. Consider the following factors:
Number of Passengers
How many people will be riding in the limo? Do you need transportation for just the bride and groom, or will you be transporting your entire wedding party? Knowing the number of passengers will help you choose the right size of a limo.
Style and Theme
Consider the style and theme of your wedding. Whether you're going for a classic, vintage, or modern look, there's a limo to match. Ensure that the limo you choose complements your wedding's overall aesthetic.
Travel Distance
Determine the distance the limo will need to travel. Some limo services may have restrictions on the areas they cover, so it's essential to clarify this from the beginning.
2. Research Limo Companies
With your specific needs in mind, it's time to start researching limo service providers. Here are some steps to consider:
Check Reviews and Testimonials
Look for online reviews and testimonials from previous clients. This will give you insight into the quality of service provided by each company. A reputable limo service will have a track record of satisfied customers.
Verify Licensing and Insurance
Ensure that the limo company you choose is licensed and insured. This is crucial for your safety and peace of mind on your wedding day.
Inquire About Fleet Options
Different limo companies offer various types of vehicles, from classic stretch limos to luxury SUVs. Inquire about their fleet options and choose one that aligns with your preferences and needs.
3. Ask About Packages and Pricing
Wedding budgets are often tight, so it's essential to inquire about packages and pricing upfront. Here's what you should consider:
Wedding Packages
Many limo companies offer wedding packages that include transportation to and from multiple locations. These packages can often save you money compared to booking individual rides.
Additional Costs
Ask about any additional costs that may arise, such as fuel surcharges, gratuity, or overtime fees. Make sure you have a clear understanding of the final price.
Payment and Contracts
Review the payment process and the terms of the contract. Ensure that all details, including pickup and drop-off times, are clearly outlined in the agreement.
4. Inspect the Limousine
Before making your final decision, schedule a time to inspect the limo in person. This is crucial to ensure that you are getting what you expect. During the inspection:
Check the Interior
Inspect the limo's interior for cleanliness and comfort. Ensure that it matches your vision for your wedding day.
Examine the Exterior
Take a close look at the limo's exterior. It should be well-maintained and in excellent condition.
Meet the Chauffeur
If possible, meet the chauffeur who will be driving you on your wedding day. A professional and friendly chauffeur can make a significant difference in your experience.
5. Make a Reservation
Once you've found the perfect limo service that meets all your requirements, it's time to make a reservation. Be sure to:
Confirm Availability
Double-check that the limo service is available on your wedding date. Popular dates can be booked up quickly, so it's best to secure your reservation early.
Provide Detailed Information
Share all the necessary details, including pickup locations, drop-off locations, and any special requests. Clear communication ensures a smooth experience on your wedding day.
Conclusion
Selecting the perfect limo service for your wedding day is a crucial decision that can enhance your overall experience. By considering your specific needs, researching limo companies, inquiring about packages and pricing, inspecting the limousine, and making a reservation, you can ensure that your transportation is as memorable as the rest of your wedding day. With careful planning and attention to detail, you'll arrive at your wedding venue in style, ready to create beautiful memories that will last a lifetime.