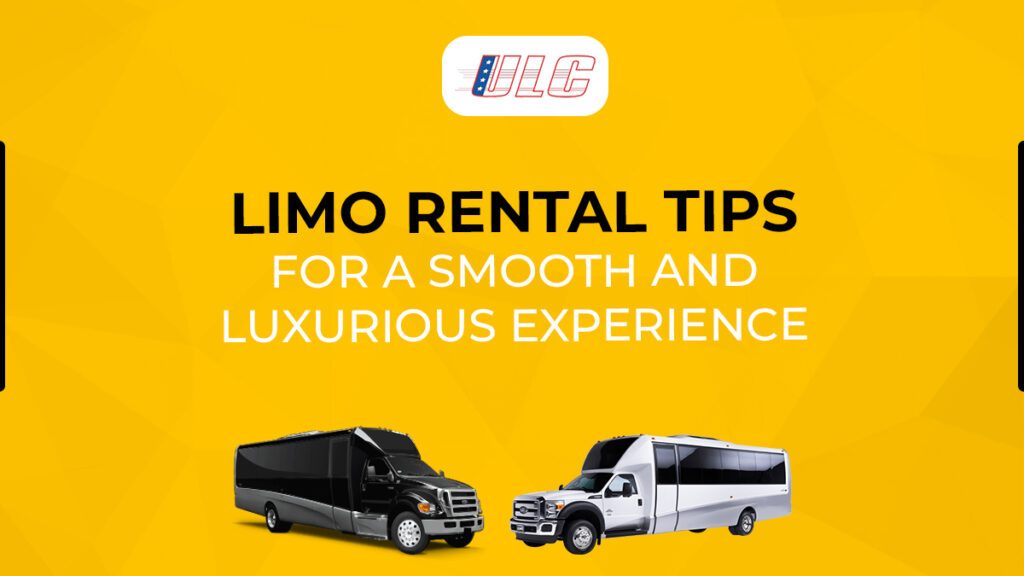 Are you planning a special event or celebration and want to make a grand entrance? Look no further than a party bus! Party bus rentals can add a touch of luxury and excitement to any occasion. But to ensure a smooth and memorable experience, you need to know the ins and outs of party bus rentals. In this article, we'll explore some essential tips to help you make the most of your party bus experience.
1. Choosing the Right Party Bus
Selecting the perfect party bus is crucial to having a fantastic experience. Consider the number of guests you'll be accommodating, the theme of your event, and any special amenities you desire. Party buses come in various sizes and styles, so choose one that suits your needs.
2. Understanding Rental Costs
Before booking a party bus, make sure you understand the rental costs. Ask about the hourly rates, additional fees, and any hidden charges. Knowing the cost upfront will help you budget accordingly and avoid surprises later on.
3. Booking in Advance
Party buses are in high demand, especially during peak seasons. To secure your desired vehicle and date, it's essential to book well in advance. Waiting until the last minute may limit your options.
4. Party Bus Amenities
One of the main attractions of a party bus is its amenities. Most party buses come equipped with features like LED lights, sound systems, and comfortable seating. Be sure to inquire about the amenities available and whether they align with your event's needs.
5. Safety First
Safety should always be a top priority. Ensure that the rental company has the necessary licenses and insurance. Additionally, inquire about the qualifications of the driver and the safety measures in place.
6. Know the Rules and Regulations
Different states and cities may have specific regulations regarding party buses. Familiarize yourself with these rules to avoid any legal issues during your event. This may include restrictions on alcohol consumption or noise levels.
7. Pickup and Drop-off Locations
Coordinate the pickup and drop-off locations with the rental company in advance. This ensures that your guests can easily access the party bus and that it can navigate through your event's locations smoothly.
8. Plan Your Itinerary
Plan your event itinerary carefully. Know where you want to go and how long you'll spend at each location. Having a well-organized schedule will help your party bus rental experience flow seamlessly.
9. Communication with the Rental Company
Maintaining open communication with the rental company is essential. If you have any changes or special requests, inform them as early as possible. A responsive rental company will work with you to make your event exceptional.
10. Tips for a Smooth Ride
To ensure a smooth and enjoyable ride, consider the following tips:
Encourage your guests to arrive on time.
Respect the bus and its amenities.
Designate a responsible person to coordinate with the driver.
Keep the noise level appropriate for your surroundings.
Have a backup plan in case of unexpected changes.