Los Angeles is known as one of the most popular tourist destinations in the world for a location that boasts a number of attractions, beaches, and scenic views. For those visiting Southern California, there are several different cities to visit in the area for places that are each unique. Best things of all they are all with in driving distance, so leave the driving to someone else like a limousine rental company. When it comes to vacationing in Los Angeles, there are a few locations to consider for an incredible getaway.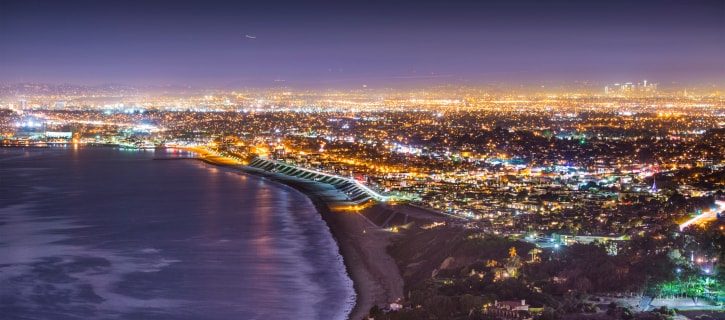 1. Santa Monica
Santa Monica is home to surfers and carnival rides for a relaxed beach environment that is nestled on the coast. Visitors can enjoy walking down the 100-year-old pier for a historic landmark that still offers an amusement park and carnival food. Santa Monica is also home to the Santa Monica Pier Aquarium for an educational experience that is a popular family-friendly attraction.
2. Hollywood
To enjoy a variety of entertainment options and explore the history of the film and music industry, Hollywood is an incredible place to visit for attractions and landmarks that are recognized worldwide. You can easily hike to the historic Hollywood sign in the Hollywood Hills or view your favorite celebrities' stars on the Hollywood Walk of Fame.
The destination is also popular for the Pantages Theatre, Hollywood Wax Museum, TCL Chinese Theatre, and the Griffith Observatory, which can be visited by a limo for the ultimate five-star experience. When it's time to grab a bite to eat, stop by Pink's Hot Dogs on North La Brea Avenue where you can choose from dozens of topping and several different dogs that are each named after movie stars and musicians.
3. Venice Beach
Venice Beach is a seaside resort that is known for its hippies, rollerblading, and artwork that can be found just feet from the water. Visitors enjoy coming for the relaxed environment that includes plenty of beach volleyball and the farmers market that's hosted every Friday.
The location welcomes millions of tourists each year for a cultural hub that is eclectic and continues to embrace the arts. For those who want to enjoy various activities on the beach, it's easy to join a game of basketball or handball with some of the locals. Venice Beach is also a great place to ride bikes or do a bit of shopping for an incredible location that has its own character.
4. Manhattan Beach
For spectacular views of the water in a clean environment, Manhattan Beach is an ideal place to vacation in for its pristine, upscale location. Guests can enjoy indulging in a bit of shopping or dining at one of the many five-star restaurants that sit near the beach.
You can enjoy laying out on the white sand for the day or taking a surf lesson through one of the shops nearby. Take a walk along the pier for beautiful views and visit the Roundhouse Marine Studies Lab and Aquarium for an educational experience.
5. Malibu
This beach city is an ideal location for a relaxing getaway that includes a number of beautiful landmarks. Visit the Getty Villa for a world-class art museum that embraces the Greek and Roman civilizations in a breathtaking Italian villa that has beautiful architecture and manicured gardens. The Adamson House and Malibu Lagoon Museum is just as impressive for a home and garden tour of the Spanish Colonial Revival beach house.
Those who want to enjoy a day spent in the water can visit Zuma Beach, Westward Beach, or El Matador Beach for great places to hike near the cliffs or get a great tan in several quiet locations.